In a book on baby massage it says: Out of respect we ask for permission first! A similar phrase is often stated concerning sexual engagement after #metoo. This kind of contract(ual) logic implicates autonomous subjects – each one governing his*her own body like an intimate possession that shall by no mean be touched inadmissibly. But how do we know if we want something before we know about it or experienced it? How can a baby (dis-)agree to a massage if it never got or seen one? Is there a difference between an adult and a child concerning the necessity of consent (verbally or gesturally)? And what allows us to interpret an infant's (re)action – isn't that a kind of 'forcing a body into somebody/something'?

With our child born in May 2018 questions like this accompanied our actions. In "The Argonauts" (2015) Maggie Nelson states that she needed weeks to finally believe that she is allowed to touch her baby's body everywhere. Following Jean Luc Nancy (2008) the body can't be thought of as a closed unity. Only by and in the moment of touch a kind of closure takes place. Hannah Arendt (1954/58) reminds us that a child must not be treated as an adult. Finally, we ask whether it is possible to have a 'meaningful dialogue' with an infant – which implies questioning the conditions that form a dialogue. Is there and where is the difference between a body and somebody?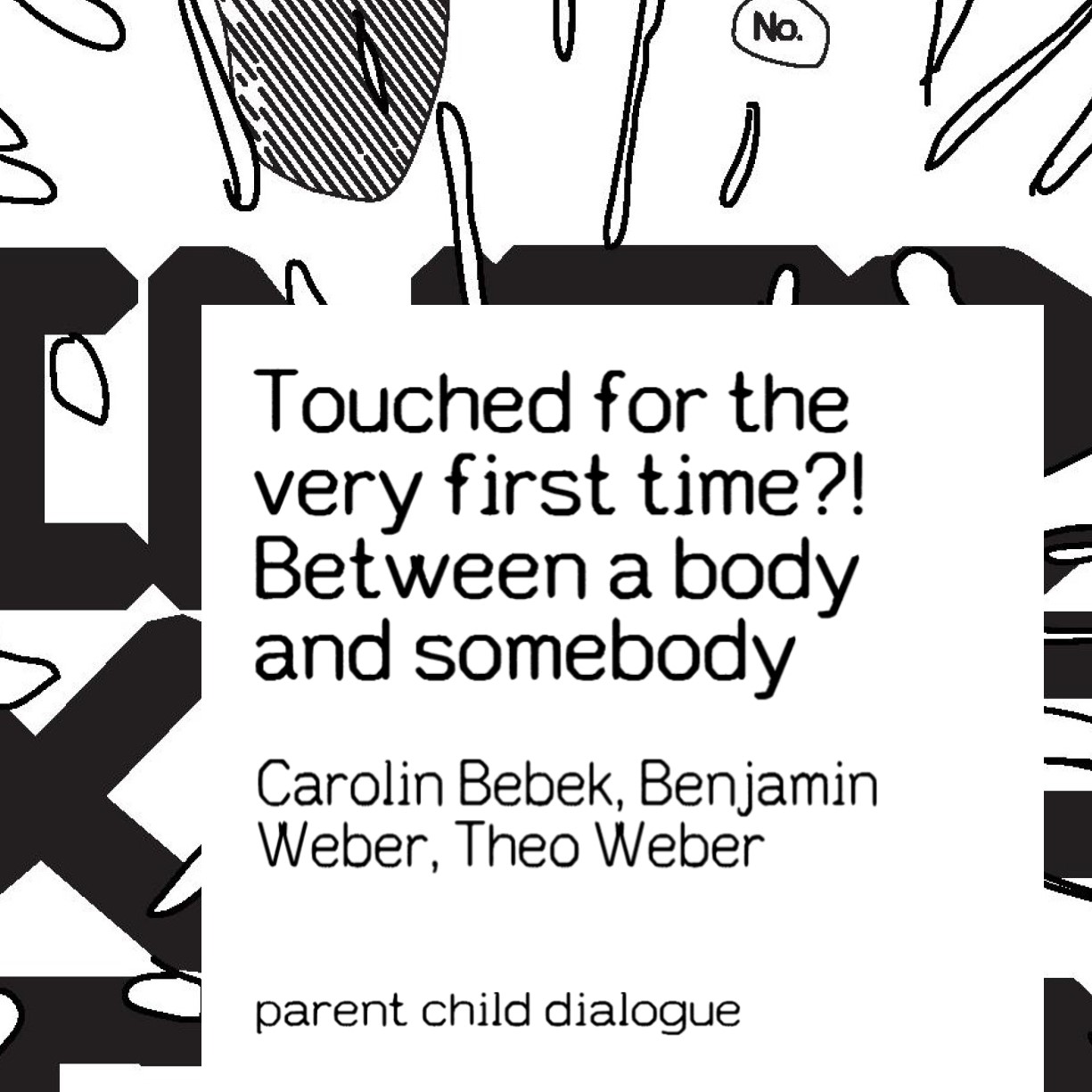 Benjamin Weber (37) studied pedagogy in Münster and Bremen. He wrote his PhD at the University of Bochum on the experience of shame when dealing with people with disabilities. His focus of interest lies on the ethical and creative dimension of dialogue and on how the learning of emotions takes place. He is currently working with autistic children and lectures at the University of Bremen.

Carolin Bebek (34) is a performer and permanent member of Theater Assemblage (Theater der Versammlung, TdV) at the University of Bremen. She works as a lecturer and researcher in the department for Educational Science at the University of Bremen. Her master's thesis was on the provocative potential of Performance Studies in/on education. Her PhD thesis focuses on the role of touch in education.

Theo Weber was born on May 13th 2018. He often puts his hands in his mouth. His parents think he likes it.