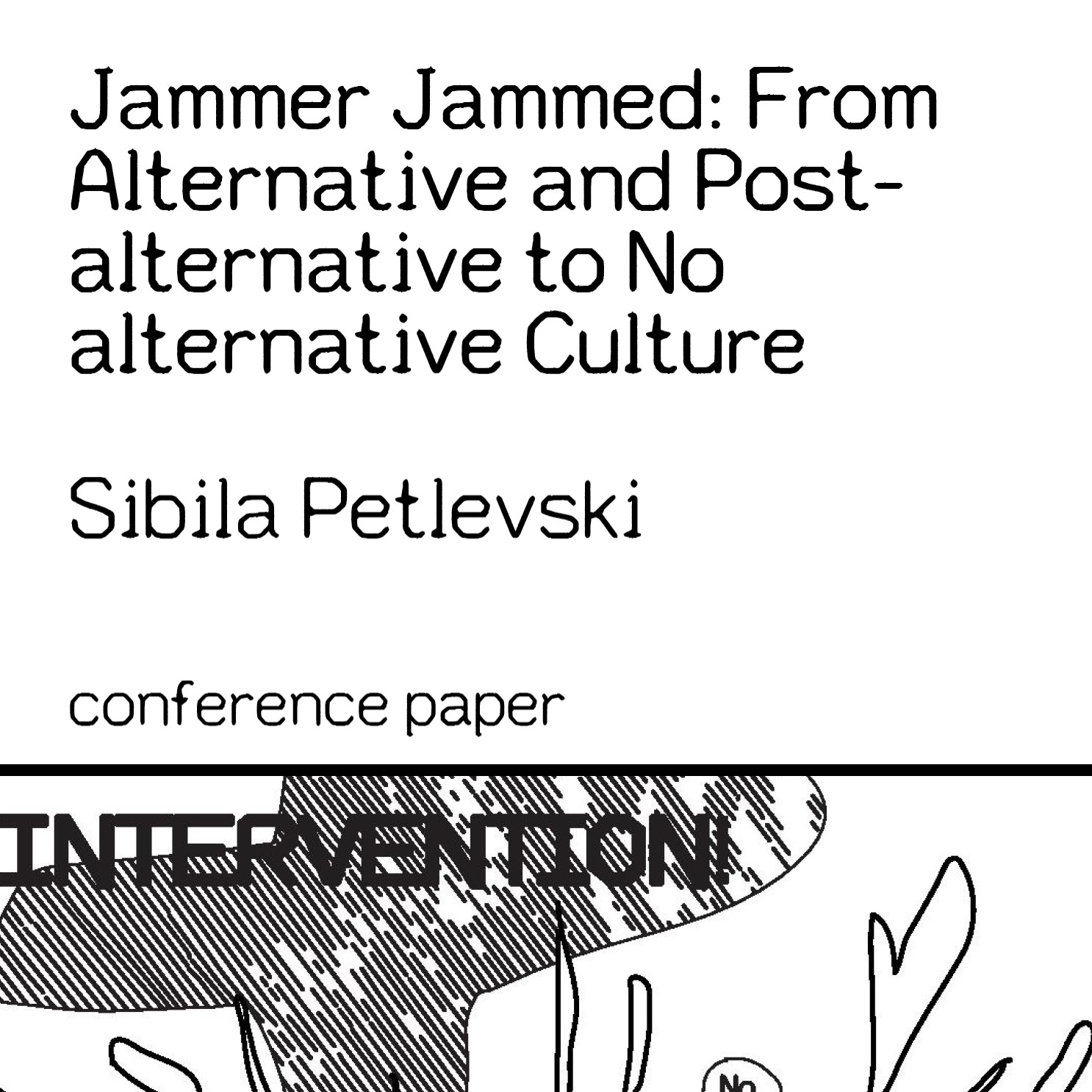 Sibila Petlevski
, a full professor at the Academy of Dramatic Art, University of Zagreb; doctor of humanities and scholar in the fields of theatre aesthetics, performance studies, and interdisciplinary art research; born in Zagreb (Croatia), 11th May 1964. Apart from her academic and scientific career, Petlevski is an awarded novelist, poet, playwright and performer, currently leading an international project "How Practice-led Research in Artistic Performance Can Contribute to Science". Member of the Board of Interdisciplinary Description of Complex Systems Journal. Among awards: Zagreb City Award for Contribution to Culture and Science; Berliner Festspiele TTStückemarkt; P. Brečić Award for Theatre Studies.
In this paper we analyze the gradual dissolution of the concept of "alternative culture" connected to cultural activism. The aleatoric magic of Dada has found the way to rejuvenate in the late 1980s through practices of culture jamming whose principal aim has been to create a certain degree of behavioral change and to provoke political reaction by disrupting the unconscious thought process that takes place when most consumers view a popular advertising.

We do not stop at exploring minor détournements of the new millennium culture jammers, but venture into analyzing global political climate of post-Trump era: the manipulation of public sentiment connected to the "fake news epidemic" hysteria that has prepared the terrane for deceptive detournement of the very act of jamming itself, and the debilitating effects of the "feel-good-deceitfulness" related to the concept of Infotainment.

We point to the slippery position of contemporary (h)activists in the "post-truth" times where Internet had been first misused for collecting private data, then accused of bringing about a fundamental devaluing of the truth. The paradox is in the fact that public perception of (h)activists still depends to a large extent on the narrative constructed by news outlets owned by large media corporations. The re-appropriation of originally subversive ideas by mainstream media minimizes the effect of counter-hegemonic discourse forcing jammers and other (h)activists ether to join "viral marketing" teams, or to be labeled as representatives of the "toxic prank culture": vandals that communicate with their public through "staged disruption", and even as terrorists.