Sunday March 17 | Session 10:45 - 12:15 (10 min)University Theatre Building | University Theatre
Can an abstraction intervene in a conflict? Actions, images, presence, conversations attempting to create a two-way mirror between polarised parties, superimposing the self superimposed across the wording of a power struggle.

The essay, in the format of a playscript, recounts a performative intervention during a conflict between at the Academy of Fine Arts in Prague in the spring of 2015. A polarised situation arose when the legendary and controversial artist and professor Milan Knížák lost the tender to keep his post as the head of the Intermedia studio, resulting a flood of protest actions and open letters from himself and his supporters directed at communities and individuals in the Academy who were pushing for reforms.

At the time I was a student and started copying and dissecting the open letters Knížák would post on the noticeboard. Through deconstructing his language and reassembling it, I attempted to bring the conversation back to the content of the disputes and distance it from the clash between personality cults and ideologies represented by this former rector and the current one. Intended initially as an installation of an artistic work, the action gradually developed into a week-long performative situation as I felt the need to keep working and responding to the curiosity and confusion caused by the mere rearrangement of the words that were being used as weapons. The script was translated and published in the Czech literary magazine Psí Víno in 2017 but hasn't yet been published or presented in English.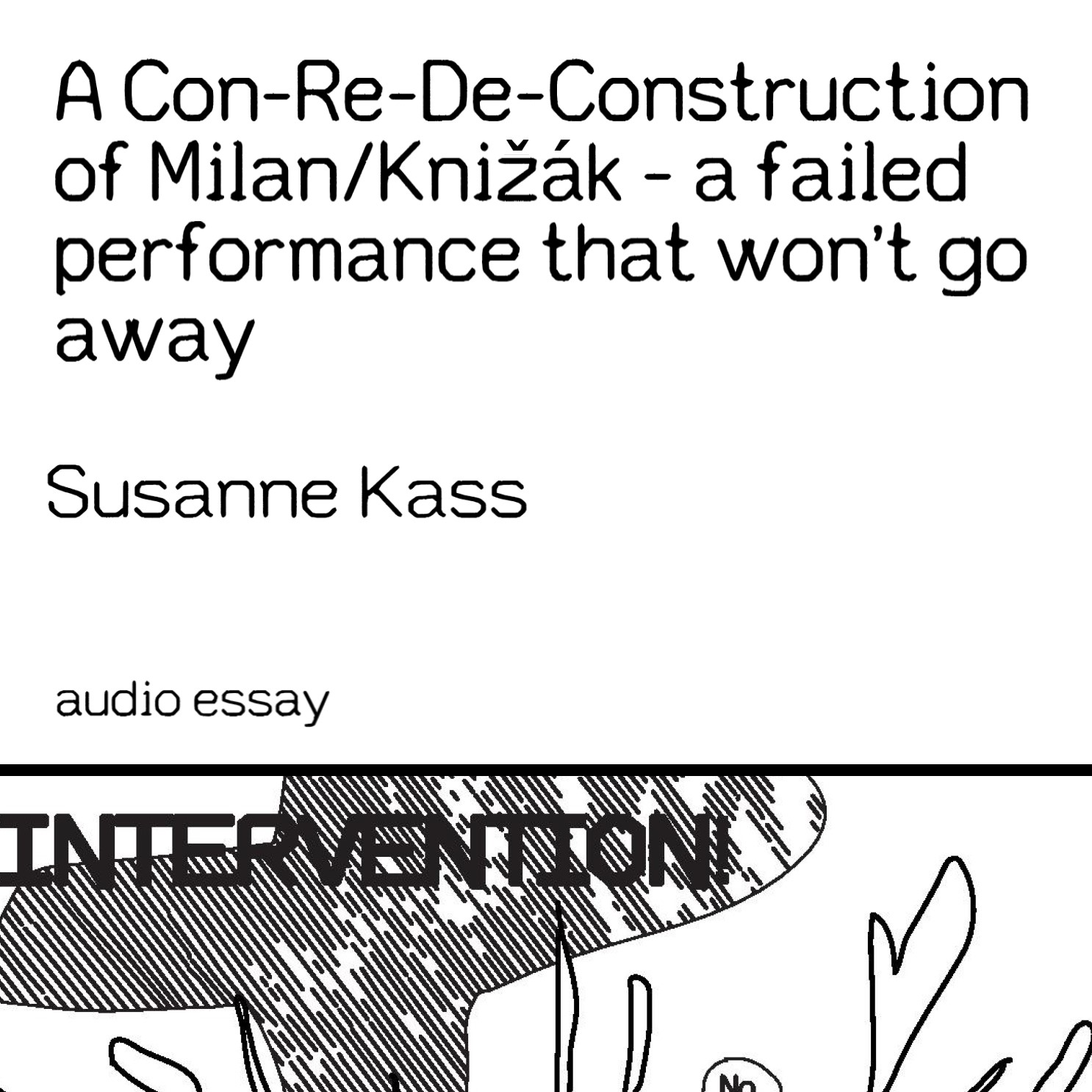 Susanne Kass
is a conceptual artist and teacher working with themes of language and communication. At times she assumes the role of a guide or teacher, but mostly likes working as a spy who can bring unnoticed perspectives to light. She completed her Masters in Fine Arts/Conceptual Practices at the Academy of Fine Arts in Prague and holds an BA (photography) and MA in Arts and Entrepreneurship from Novia University of Applied Sciences in Jakobstad, Finland. She has performed and exhibited her works in Prague, London, Finland, Germany and Mexico City. She lives and works in Prague.