A project unfolding on the Portuguese island of Madeira provides the case study for this paper. This project is a collaboration between a curator and an artist to achieve a wide-ranging programme producing visual art works, social interventions, an Android app, an exhibition, and more. Working in a controlled space (housing projects) with several different intervening actors (artists, social workers, engineering students, neighbourhood youth, craftsmen, politicians, priests, many more) produces a multiplicity of roles and efforts, and communications tuned to specific situations. The artist and curator duo have forged relationships with the youth of the bairro but also the head of the social housing directorate for the island, the parish priest in the bairro, and the regional director of culture.

Finding ways to shift the tone of conversations or to obtain permission and support to take actions forward requires a dance of negotiations and a plasticity in terms of the network of participants and their roles. The artist in this project, Rigo 23, calls this network a "theatre of operations" and "an organism", and working in this manner where many participants each contribute greater or smaller fragments to the whole is a pattern in his praxis as an artist. A compelling frame for this kind of practice is Chantal Mouffe's ideas around democracy and agonism. Speaking on democratic values, she articulates a need for a "multiplication of democratic practices, institutionalizing them into ever more social relations so that a multiplicity of subject positions can be formed through a democratic matrix".

For this paper I will sketch the relations and their complexities, present a theorization of Rigo's methodologies in creating and maintaining a "theatre of operations", and moreover frame this with Mouffe's ideas on participation and the institutional policies and politics which have shaped the project.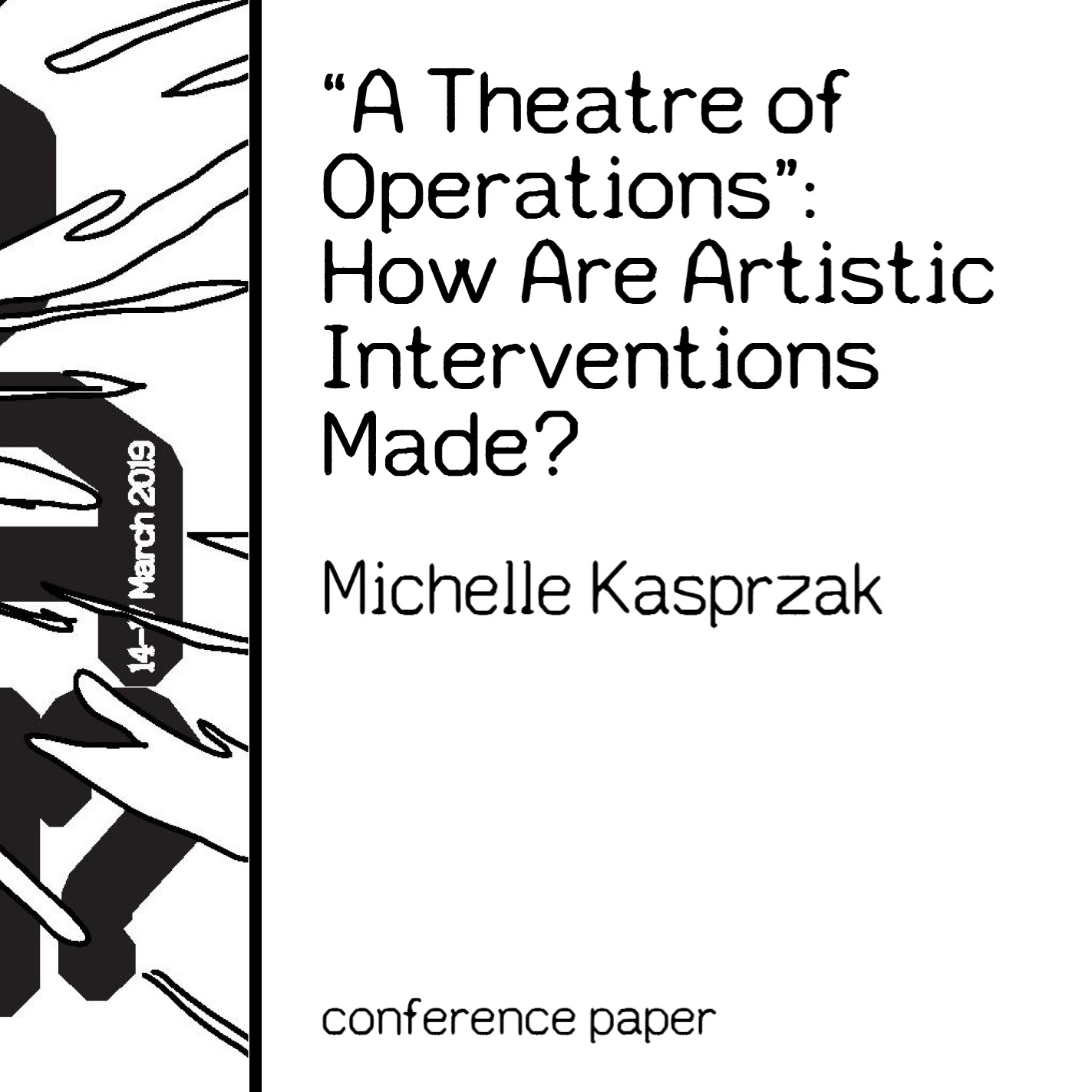 Michelle Kasprzak
is a PhD Candidate at the University of Porto and Madeira Interactive Technologies Institute. Her practice-based dissertation is a collaborative art intervention with artist Rigo 23 and the youth of the bairro da Palmeira ("Malvinas") in Câmara de Lobos, Madeira, Portugal. She is also an independent curator and writer.